Maine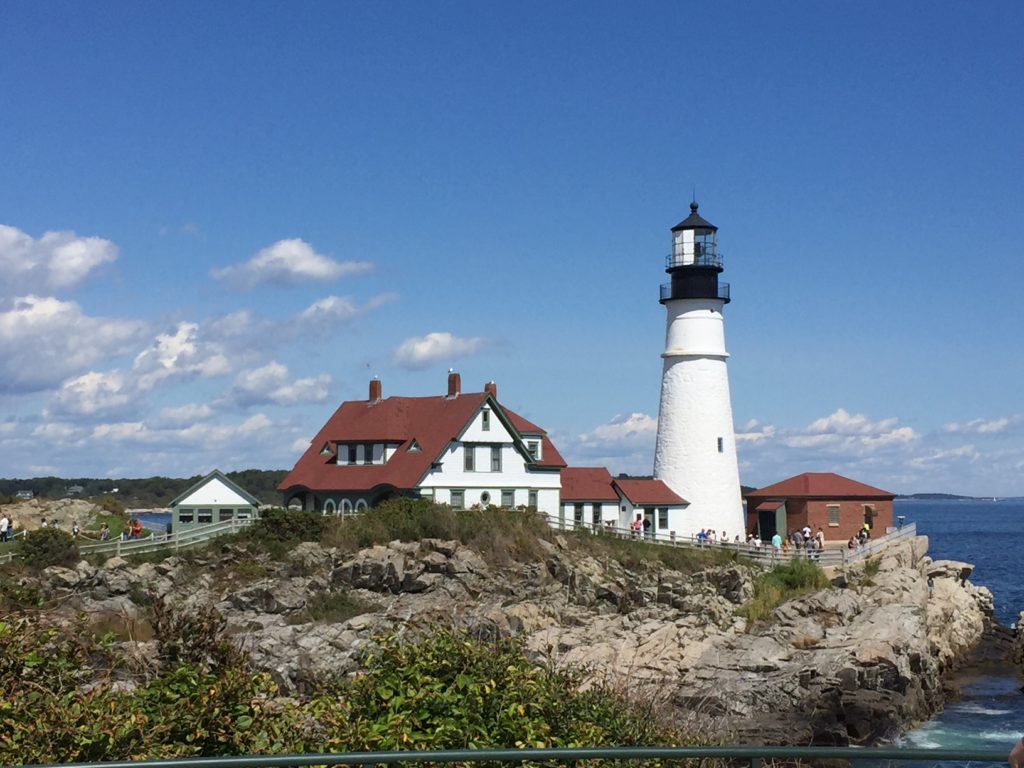 Maine – safe place to travel during Covid-19
Have you ever visited Maine? If not, definitely this state should be on your list. Many things to do, explore, great people and lots of fresh seafood 🙂
In September of the famous 2020 🙁 we had our 10 year wedding anniversary. What a great luck!!! Before Covid -19 happened, we had lots of plans about how to spend this special day and where to travel. After many different brainstorming ideas and considering safety, we decided to spend it in Acadia National Park, Bar Harbor, Maine. In 9 days we traveled along the coast from Freeport, Maine all the way up to Bar Harbor. Each place, town we visited in Maine was very safe, everybody followed CDC guidelines and we really felt safe to be there on vacation during this crazy time. Everyone wear masks, even in parks while hiking. There were mail boxes with free masks and hand sanitizer on the street in every town we visited.
At the beginning of our trip, we drove from New Jersey to Freeport, Maine where found a hotel for first 4 nights. It is a great, not expensive town to book a hotel. When staying in Freeport, we where able to visit:
Ogunquit

– A town in York County, Maine with a breath taking coastal hike The Marginal Way. In my opinion, The Marginal Way is a must see in this region. It is 3 mile long, paved walkway. When you get tired you can relax on one of the benches and take many beautiful photos. There is also a lighthouse along the way. Ogunquit has lots of little, unique shops, galleries, restaurants and bars. There is many places to have some fun and beautiful sandy beaches.
Fort Williams Park – This beautiful park is in Cape Elizabeth, Maine. It is not far from Portland, Maine and access to the park is free. You've just have to pay a small fee for parking. We took a cliff walk to lighthouse and back. It was a very relaxing, enjoyable walk with many opportunities for great pictures. Lighthouse museum was closed because of the pandemic but I hope it will be open after Covid-19 times. There is also a little beach in this park and many designated picnic areas. You can also take your own blanket, relax and eat lunch on top of the cliff. This was our option and I strongly recommend it 🙂
Kennebunkport -A very charming, cozy, little town with lots of restaurants, galleries and sandy beaches. Believe me you won't be hungry or thirsty in this town. Just take a look at the pic below!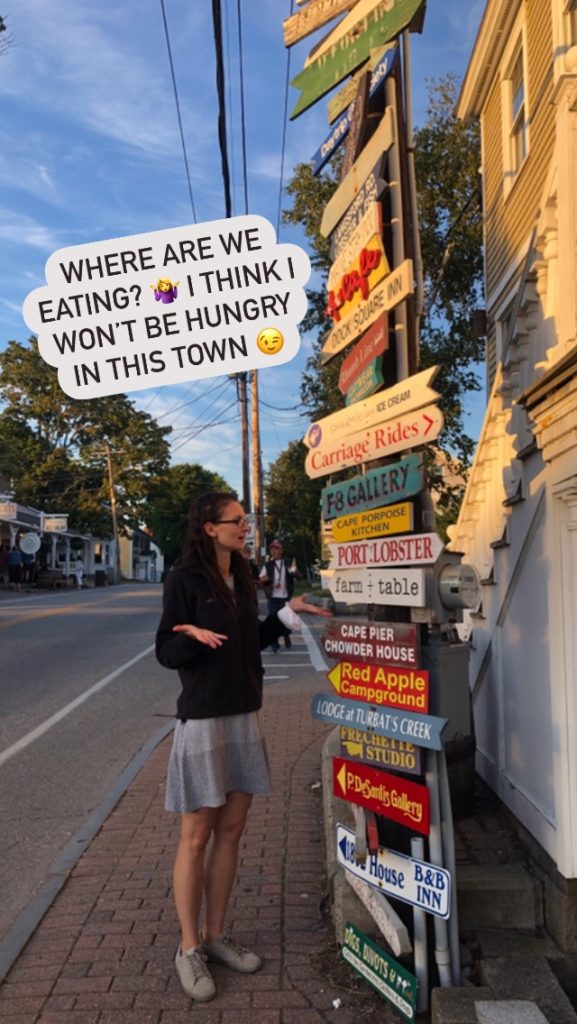 My Amazon Picks:
Rachel Carson National Wildlife Refuge – This park was established to protect valuable salt marshes and estuaries for migratory birds. As a result it is a great place for a walk especially when you like birdwatching. Binoculars are strongly recommended! For me this was the least interesting place we visited during this trip.

Wolfe's Neck Woods State Park

– It was only 5min away from our hotel in Freeport, ME. In this park we took a scenic coastal trail with lots of stops for pics. In my opinion, it is another awesome place to visit while being in this region.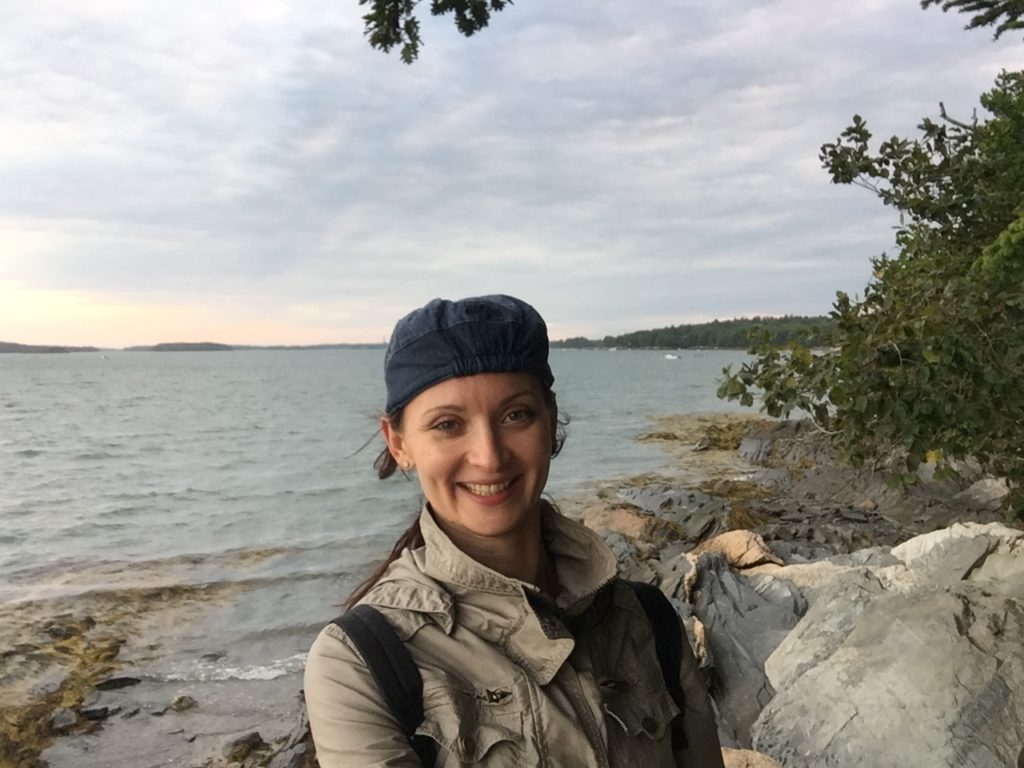 My Amazon Picks:
Reid State Park – This place has two sandy beaches (one with lots of mosquitos, so take some bug spray with you…lol) and a beautiful coastal trail with great views.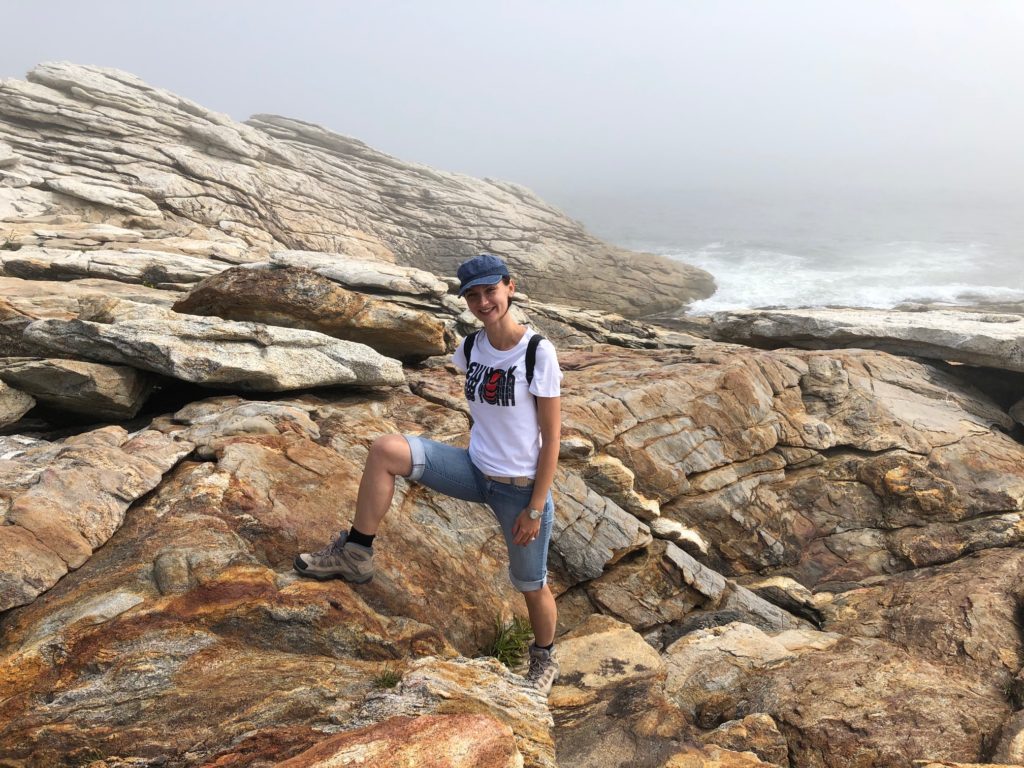 On the way from Freeport to Bar Harbor we stopped in a little town Bath for lunch. When we filled our stomach with a great food, we drove to Rockland Breakwater Lighthouse. This is another must see in Maine. Strongly recommended. You walk 7/8 mile into the middle of the ocean in order to see the lighthouse. It is a great experience and dress warm because it is a very windy walk 🙂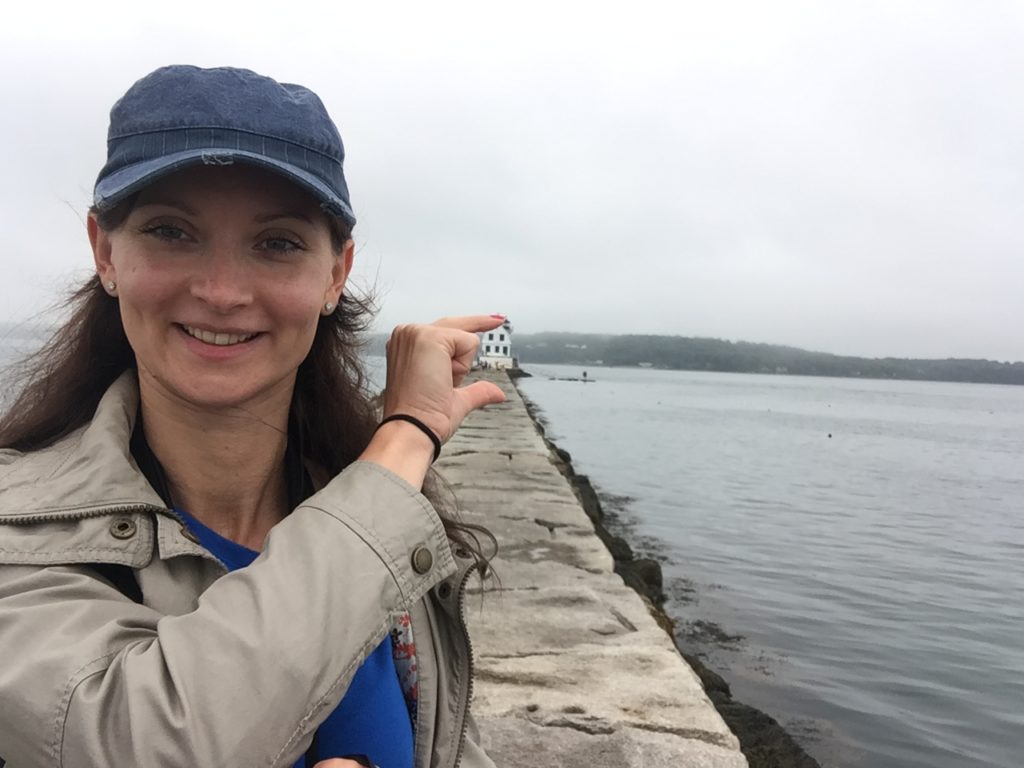 Finally we ended up in our destination where we wanted to spend our wedding anniversary, Bar Harbor, Maine. Home for a beautiful mountains and the ocean in one place. We've visited Bar Harbor and Acadia National Park back in 2008 while still dating. That time we said to ourselves that we need to come back to this magical place again one day. Especially that we were only two days in Bar Harbor at that time. And here we go, we ended up there 12 years after and as a married couple 🙂 If you ever have a chance to be in the north part of Maine, Bar Harbor and Acadia National Park have to be on your list of places to visit. This is a home for hundreds of beautiful hikes, camping places, fishing, whale watching, many boat rides (including Canada) etc. Our favorite place there is a Cadillac Mountain, the highest point on the United States' East Coast. On our special day, we drove up to the top of the mountain for a beautiful sunset to celebrate our 10th wedding anniversary together 🙂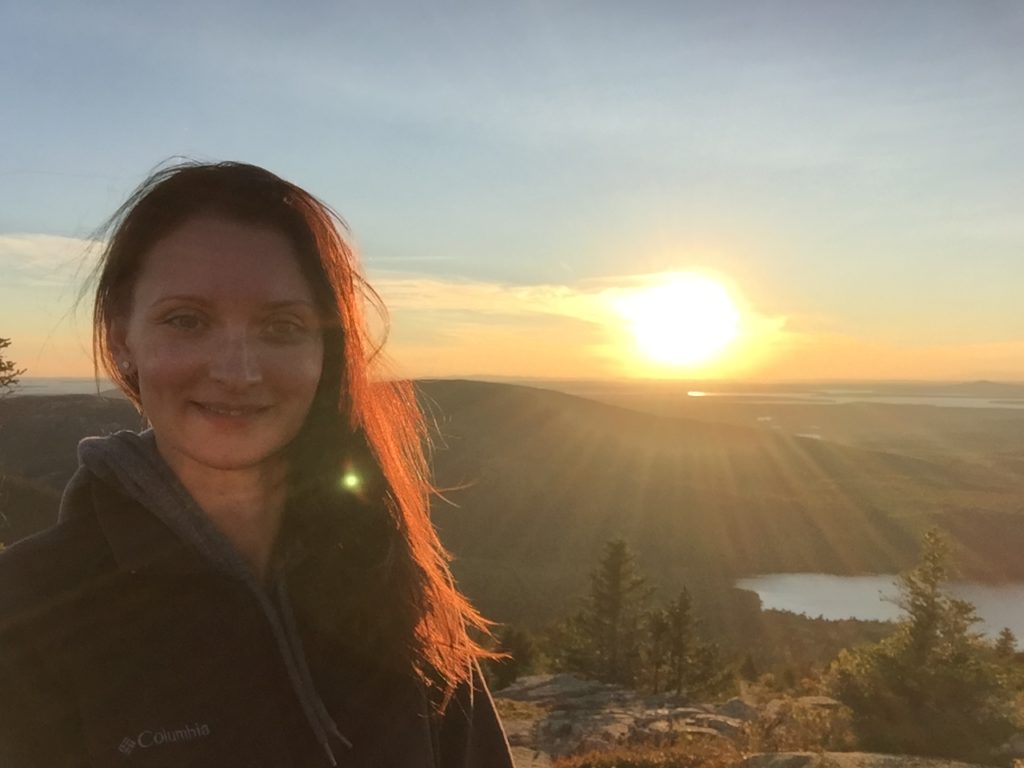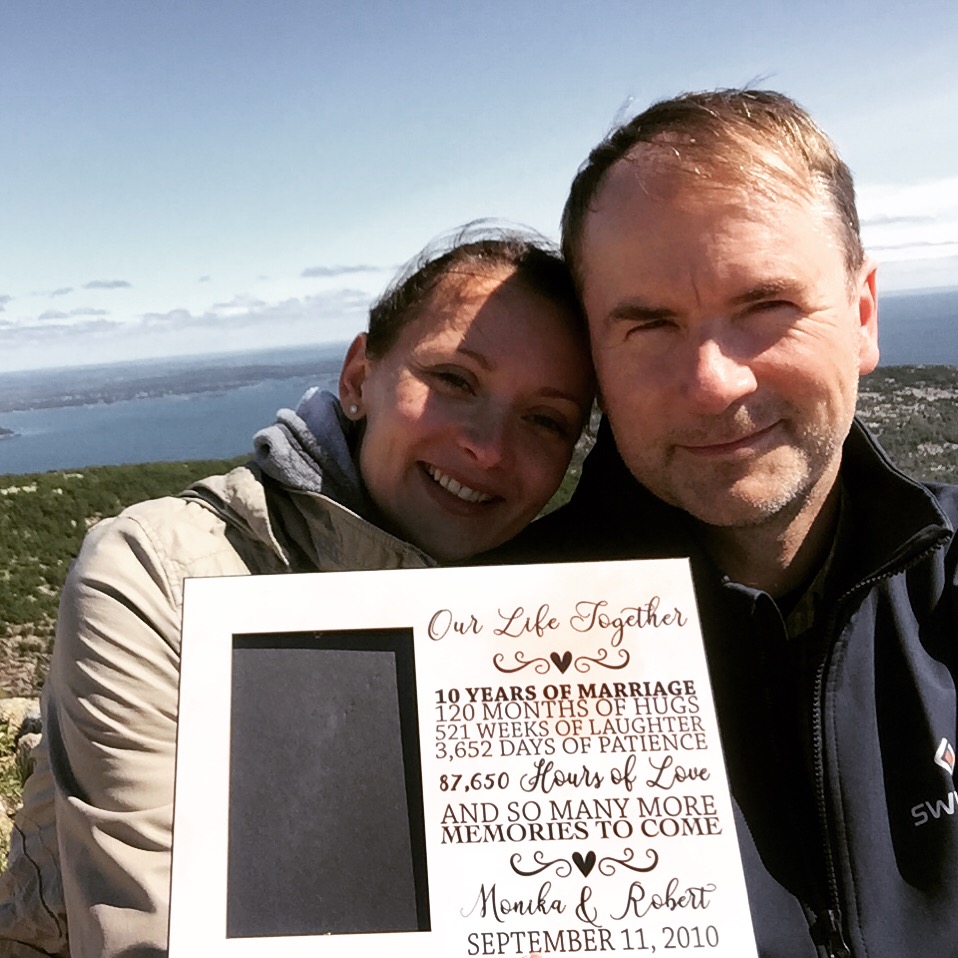 Are you going to visit Maine any time soon? Let me know your thoughts.
If you would like to see more photos and videos from this trip, this is the link to my album on Instagram: https://www.instagram.com/stories/highlights/17862298691087913/
My Amazon Picks:
This post may contain affiliate links. World In My Shoes is a participant in the Amazon Services, LLC Associates Program, an affiliate advertising program. I will receive a small

commission

with no additional cost to you if you purchase my recommendations from Amazon.com.