Virginia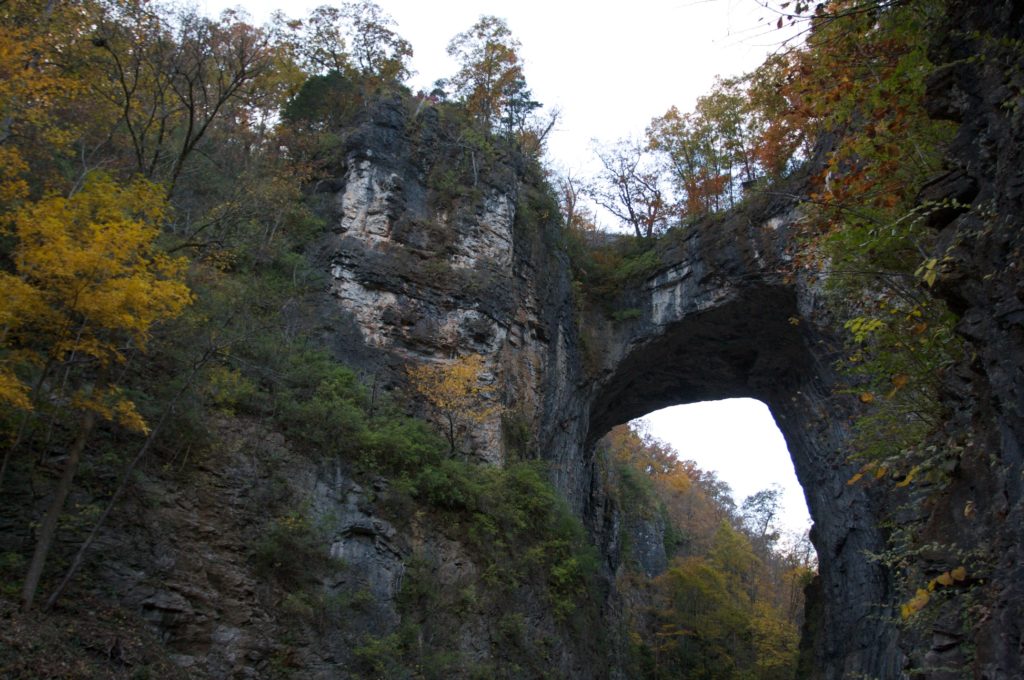 Beauty of Virginia – Natural Bridge State Park and Colonial Williamsburg
Looking for the weekend getaway idea in Virginia? Would you like to travel back in time or spend beautiful day hiking, fishing and enjoying light illumination after the sunset? If yes, these two places are great recommendations for you my Friend 🙂
First day of our weekend getaway in Virginia we spent in Luray Caverns in Luray, VA and Car & Carriage Museum , which I described in details in my separate post. I hope you enjoyed it.
Natural Bridge State Park, VA
On the early afternoon we drove to Natural Bridge State Park for their Luminary Night. Right before the dusk, we took a beautiful Cedar Creek Trail in order to see a soaring limestone bridge. Just take a look at this pic. Isn't this amazing? All made by nature!!!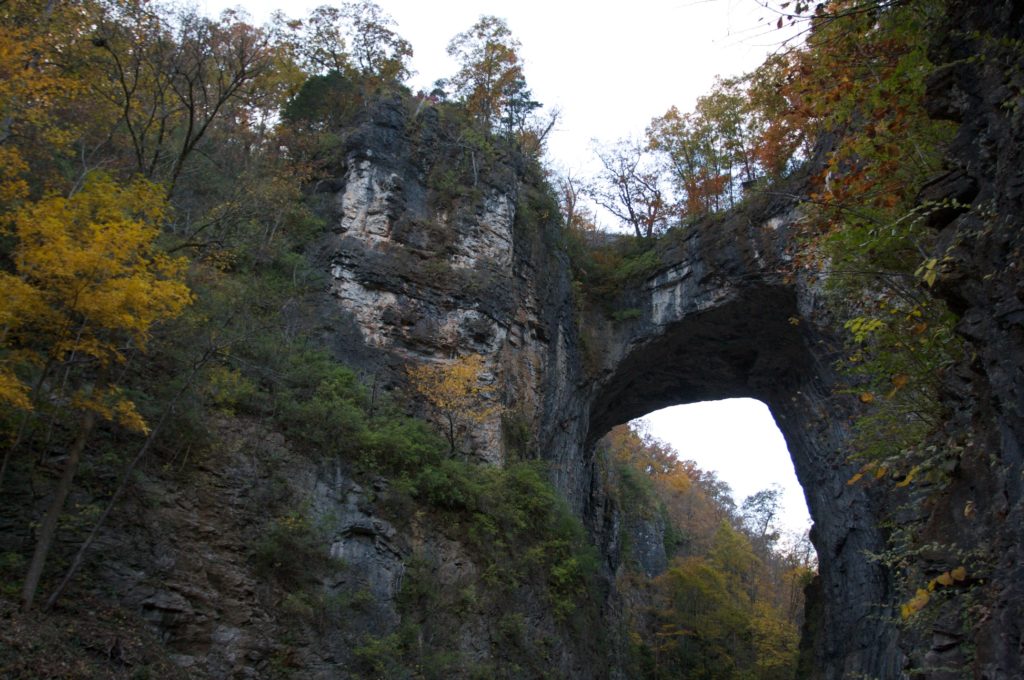 Light show started when we were sitting in the dark listening to music and readings from the Book of Matthew – God's creation of the earth in seven days. Then light show extravaganza started with classic music on the background 🙂 Suddenly Natural Bridge lit up with a lighting system that highlighted the crags and clefts of the monolith.
This park is not only the bridge, it has many beautiful hiking trails, picnic areas, fishing in Cedar Creek and many more attractions. You can easily spend the whole day over there and then attend the light show at night (when available that day).
Second day we spent in a beautiful Colonial Williamsburg .
Colonial Williamsburg, VA
Colonial Williamsburg is the largest living history museum in the world. If you want to feel like you travel back in time to 18th century, this is a great place to be. You can meet and talk to costumed employees who dress and work like Americans from 18th century. Additionally, they use colonial grammar and diction from that time also! You can see some of them on those 2 pictures below:
There is also several hundred buildings restored and re-created from that time. You can find admission tickets and coming up events by clicking on this link: https://www.colonialwilliamsburg.org Colonial Williamsburg is a great place to spend a day when being in Virginia. Strongly recommended.
Stay tuned for more travel ideas and keep in touch!
This post may contain affiliate links. World In My Shoes is a participant in the Amazon Services, LLC Associates Program, an affiliate advertising program. I will receive a small

commission

with no additional cost to you if you purchase my recommendations from Amazon.com